Your clients will never have seen data like this before
You are interviewing your candidate shortlist anyway. This takes you no longer yet you will be able to provide your clients with in-depth behavioral based reports like they've never seen before. All at the touch of a button.
Train all consultants and the right way
Our proprietary interview methodology gets to the bottom of a candidate's story. Our seven hours of on-demand training goes deep into the background of the science so all of your team can really understand the right way to interview.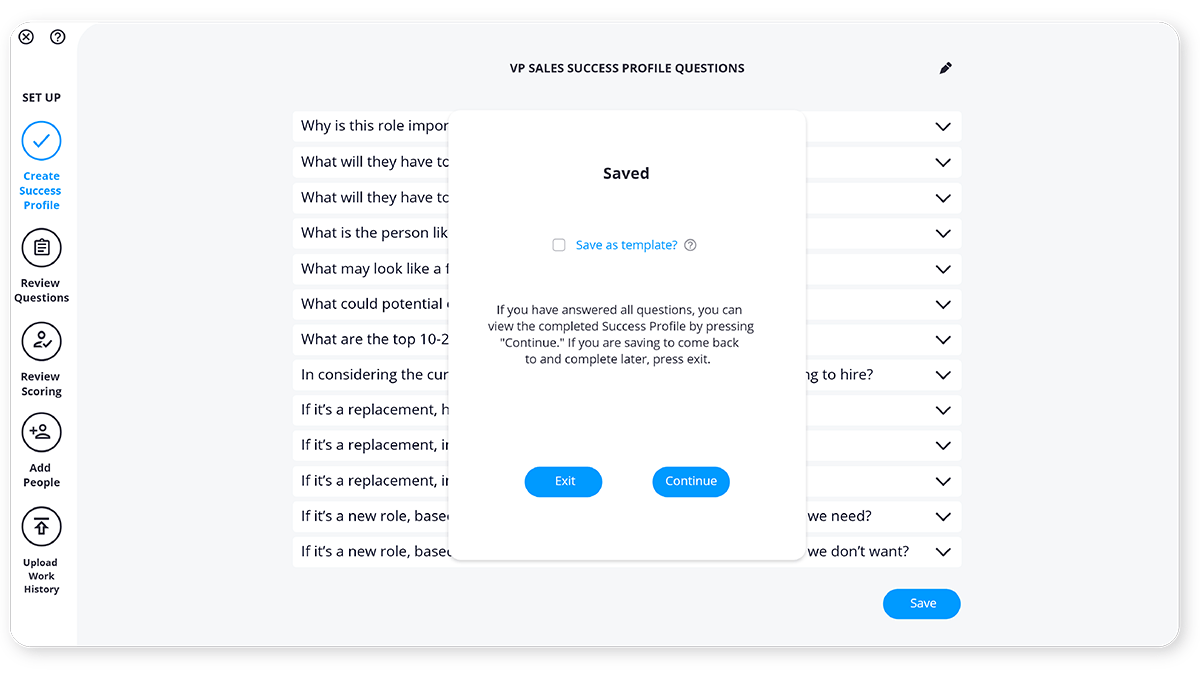 Get specific about what clients are looking for
Our software asks some key questions to build a success profile of what your clients are seeking. This is not a job spec or a job ad. This document becomes the reference point to based all of the questions and assessment on.
Build and deploy your own custom processes
You can design your own selection process for all different roles you hire for. The platform is designed to be completely customizable, from the questions you ask to how the reporting is configured. Plug and play with our questions, or start from scratch.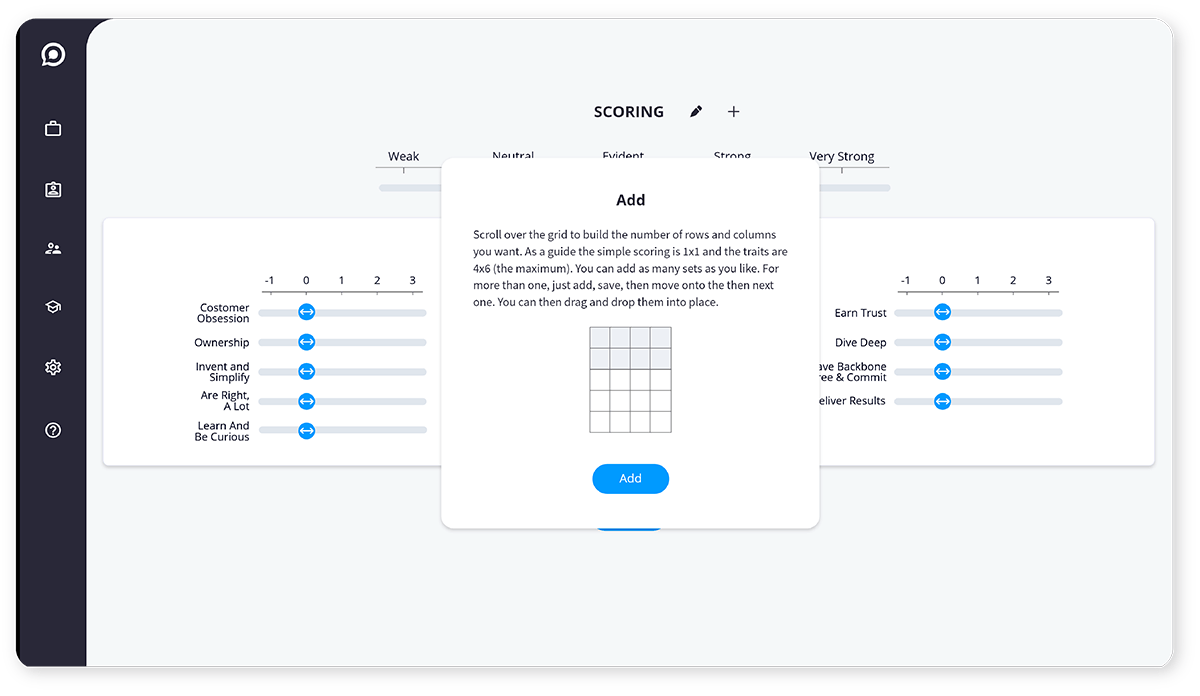 Ready to get started?
Check out our pricing page that has fully transparent pricing on it. No emails required.